Brief bios for each of our staff are below. Click on the link for each provider for more details, then call our office to schedule your intake.
Mary E. Payne, Phd, Licensed Psychologist, HSP
Dr. Payne is the founder of The Child and Family Counseling Center   and serves as clinical director. She provides individual (child, adolescent, and young adult) and family therapy interventions. She also oversees the development and running of the group sessions provided.
Allison Tarics, LPC-MHSP, Licensed Professional Counselor
Allison helps clients develop self-awareness and expand social, emotional, and thinking skills to cope with problems. She sees individual and family clients age 12 through adulthood. Her special interests include trauma, relationships, identity development, school issues, depression, anxiety, and adjustment. She is trained in EMDR and TF-CBT.
Amy Monn, PhD, Clinical Psychologist, Postdoctoral Fellow
Amy has her provisional license as a Licensed Psychologist with a Health Service Provider designation. She is a certified PCIT provider and works closely with caregivers and their children to identify and support existing strengths and develop new coping strategies. 
Katelyn (Katy) Dover, MEd, NCC, Supervised Clinical Mental Health Counselor
Katy graduated with her Master's in Human Development Counseling from Vanderbilt University. Katy's work focuses on children and young teenagers who are struggling with a variety of issues including anxiety, depression, and adjustment issues. She is under the supervision of Mary Payne, PhD while working towards licensure as an LPC-MHSP.
Jasmine Madden, MS, Supervised Clinical Mental Health Counselor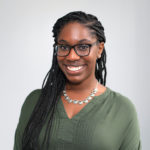 Jasmine received her Masters of Science in Mental Health Counseling from Nova Southeastern University in Orlando Florida. She provides individual therapy in the community under the supervision of Dr. Payne while working towards her licensure as a professional counselor.  Jasmine uses a variety of CBT techniques to help her clients of all ages feel more in control of what they think, how they act and how they feel.
Joe Rustum, PhD, Provisional License Psychologist, HSP
Dr. Rustum enjoys helping clients explore their relationships, family dynamics, childhood experiences, and core beliefs. He has had experience working in a wide variety of settings that include community mental health, inpatient hospital, middle and high schools, and universities. Additionally, Dr. Rustum has treated various present concerns and specializes in treating anxiety, depression, perfectionism, life transitions, spiritual and existential concerns, and relationships.
Alyssa Buron, LPC-MHSP, NCC
Alyssa is a Licensed Professional Counselor. When you meet with Alyssa, she gets to know you and what you would like to get out of therapy. She takes a transparent, collaborative, and strength based approach to your time together. She likes to help you leave feeling empowered and build resiliency for the next challenges you will stumble upon in your path. Alyssa uses CBT as a foundation, but also uses other forms of therapy depending on the client. She works with LGBTQ+ and teens.
Hannah Harden, MA, Supervised Clinical Mental Health Counselor
Hannah received her Masters of Art in Clinical Mental Health Counseling from Regent University in Virginia Beach, Virginia. Hannah strives to create a safe, supportive, confidential, and non-judgmental atmosphere. Hannah incorporates CBT and DBT based skills into her work with individuals, families, and couples. She is under the supervision of Mary Payne, PhD while working towards licensure as an LPC-MHSP.
Meredith Steed, MA, LMFT-temp
Meredith received her Master's of Art in Mental Health Counseling with a specialty in Marriage & Family Therapy from Belmont University in Nashville, TN. She works with individuals, couples, and families on social skills, relationship and communication skills, anxiety & depression, boundaries, and life transitions. Meredith is under the supervision of Dr. Layla Bonner, PhD and working towards her licensure as LMFT.
Megan Blonder, PsyD, Licensed Psychologist, HSP
Megan seeks to support individuals and families through a cognitive behavioral therapeutic approach. Her interests include anxiety, depression, ADHD, school issues, and behavior. She is receiving supervision to become a certified PCIT provider. 
Alex, Financial Manager
Alex is the clinic go to! She does everything from initial intakes over the phone to checking client in at the office. She makes sure clients feel welcome while they wait. 
Kathy, Human Resources Manager
Kathy gets our clinic started everyday. She helps to manage billing for the office and our clients. She helps with phone intakes, scheduling, and any paperwork needs. Don't hesitate to ask her for help!